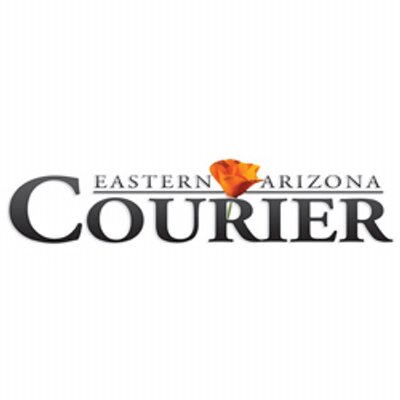 The state House voted to keep dark money dark.
Who would want to keep secret those who are trying to buy influence in elections? Apparently, all but one of the Republican members of the House, as the vote to send the bill to the Senate went along party lines.
Dark money is the name given to campaign contributions that do not have to be disclosed. A contributor gives money to a nonprofit organization, and that nonprofit organization makes a contribution to a candidate, a political action committee, or for or against a ballot proposition.
Nonprofit organizations are not required to disclose the names of contributors or the amounts contributed. And best of all for those seeking the ultimate in influence, there's no limit on how much an individual, organization or corporation may contribute to the nonprofit organization.
The public has no idea who is trying to buy influence, and that's very scary no matter what side of the aisle you sit on.
According to its sponsor, Vince Leach, R-Tucson, HB2153 is designed to prevent cities and towns from setting up rules requiring campaign contribution disclosure. If the state law is already in place, cities, towns and counties can't enact any conflicting law.
You read that right. Arizona, the state that routinely decries federal mandates and screams for local control at every opportunity has, once again, decided that the government closest and most impactful to the people should be handcuffed and all decisions made at 1700 W. Washington in Phoenix.
This is no different than Bisbee's plastic bag ban and the Legislature's effort to strip Bisbee (and any other county, city or town) from moving forward with what its residents want.
A look at Leach's campaign finance filings (at www.SeeTheMoney.com), shows an overwhelming number of political action committees donating to his various campaigns over the years. And while PACs are required to disclose donors, the only notation required when a nonprofit has donated to the PAC is the nonprofit's title — not who donated to the nonprofit.
That's convenient.
We're in a weird place in this country right now. Even if our president won't acknowledge it, we know Russia is spreading disinformation with the purpose of destabilizing the Democratic process.
Russia is blurring the distinction between fact and fiction, making us all question every bit of information we gather from our smartphones. Considering we can't even trust our Facebook feeds, do we really want a situation where we don't know who is trying to buy our politicians?Do we want politicians unwittingly taking money from enemies of this country? Worse still, do we want our politicians to willingly be compromised for the money it takes to continue being re-elected?
Do you like this post?